What to Expect at Your First Appointment?
---
During your initial appointment with Dr. Talerico, he will review your medical history and study any images (X-rays and MRI's) you have to determine which of our most effective treatment modalities will best fit your needs! If you do not have any images, Dr. Talerico may recommend and X-ray or MRI to pinpoint the specific areas of damage and discomfort. Dr. Talerico will then determine your course of therapy and whether you are a candidate for Non-Surgical Spinal Decompression (NSSD).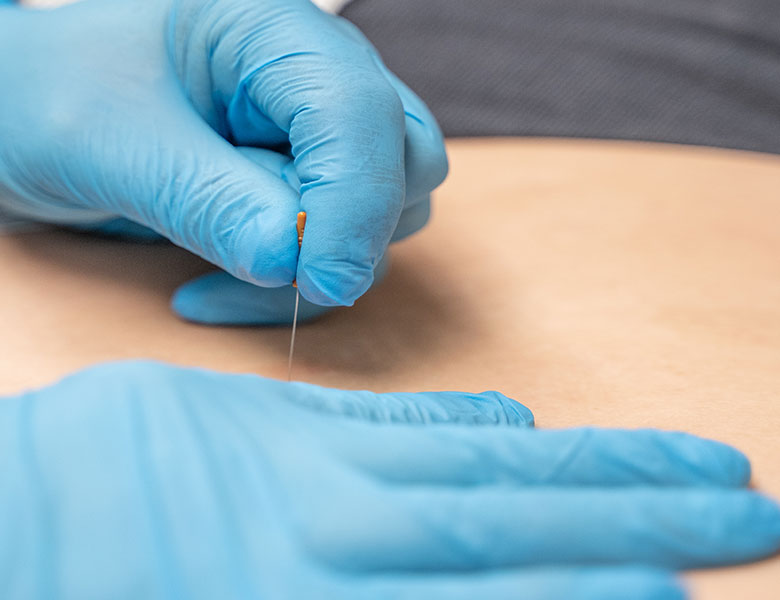 ---
Trigger Point Dry Needling (DN)
Trigger Point Dry Needling/Intramuscular Manual Therapy, also known as Dry Needling is a technique that utilizes small needles to deactivate trigger points (typically hypersensitive areas) and "loosen" shortened muscles. Trigger points in the body can cause pain at that location and can even cause referred pain into other nearby body parts, ultimately resulting in a loss of function. Once the trigger point has "released," there should be a decrease in pain and an improvement in function.
---
---
Dry Needling is not Acupuncture
Acupuncture is a treatment based in Eastern medicine, requiring training in Eastern, or Chinese, medicine. Use of needles is only one part of the treatment for acupuncturists. They use numerous other techniques for assessment and treatment, including herbs, nutrition, psychology, tongue and pulse diagnosis, balancing chi, and assessing meridians.
Unlike Eastern medicine, dry needling is a part of the practice of Western medicine, which is what is practiced in the U.S. Western medicine relies on treatments that can be proven by experiments to work over and over again, always with the same outcomes. Dry needling has undergone critical research for many years, which has proven its excellent results.
---
---
The primary goal of dry needling is to "calm down" supersensitive structures, restore/improve motion and functional mobility, and create a healing response in the tissue. Dry needling is a highly effective treatment, and is unequaled in identifying and eliminating these referring or "hidden" sources of pain.
---